David Eduaful, Managing Director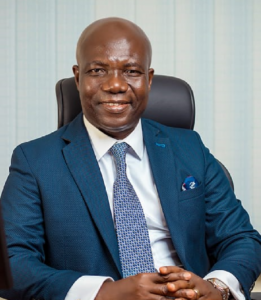 David Eduaful is an accomplished hospitality professional with over 30 years of experience in the industry. He is the first ever Ghanaian Managing Director of a five-star hotel in Ghana having previously served in various capacities.
With his extensive knowledge and expertise, David plays a crucial role in the overall management and strategic direction of Ghana's Premier five-star hotel, Labadi Beach Hotel.
David's educational background includes an Executive Masters of Business Administration from the University of Ghana Business School and a Degree in Marketing from the Central University in Ghana.
Throughout his career at Labadi Beach Hotel, David has held various key positions, showcasing his versatility and dedication to the operations of the hotel. He has excelled in roles such as Hotel Manager, Executive Assistant Manager, Head of Sales and Marketing, House Manager, Guest Relations Manager, Front Office Shift Leader, and Night Auditor among other roles. This diverse experience has provided him with a comprehensive understanding of different aspects of hotel operations.
David also has work experience with prominent international hospitality establishments such as Metropole Hotels UK, Lonrho Africa Hotels, and Legacy Hotels and Resorts in South Africa. He has gained valuable insights and cross-cultural exposure and these experiences have contributed to his global perspective and enriched his managerial capabilities.
With his strong leadership skills and extensive industry knowledge, David Eduaful has played a pivotal role in the success and growth of Labadi Beach Hotel. He combines his expertise in Operations, Revenue Management, Sales, Marketing, and Guest Relations to ensure the hotel delivers exceptional service and maintains its reputation as Ghana's Premier five-star hotel.
David's commitment to continuous improvement and his passion for the hospitality industry has earned him a distinguished reputation among his peers. He remains dedicated to providing exceptional guest experiences and driving the hotel's success in the competitive market.
David loves to breed large dogs, cook, swim, cycling and play tennis in his spare time, and he is a proud member of the Old Students Association of Accra Academy(BLEOOBI)
Alfred Agyapong, Head of Finance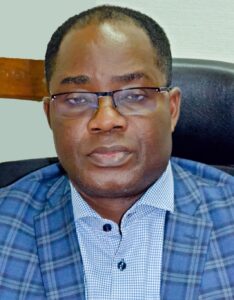 .
Kennedy Kidiiga, F&B Director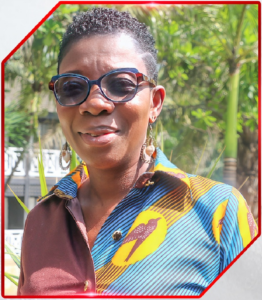 Olivia has over 17 years of industry experience in Administration and Human Resource Management. She holds a Bachelor's degree in Business Administration from the Ghana Institute of Management and Public Administration (GIMPA) and an Executive Master's Degree in Business Administration in Human Resource Management from the University of Ghana, Legon. She has exceptional abilities in People Management, Investigative and Organizational skills.
A self-disciplined and goal-oriented individual who pays attention to detail and focuses on delivering value to both internal and external stakeholders. Has an exceptional ability to communicate effectively with strong problem-solving skills, a Team Player, and has very good Interpersonal skills.
Her vast knowledge in office practices, employee management and labour related issues, makes her a rare asset for Labadi Beach Hotel. It is expected that she will drive staff motivation to impact overall business performance. Her passion and enviable dedication to duty is a trait we believe she will instill in the entire staff to provide first class service to our clients.
Irene Ofori-Teiko, House Manager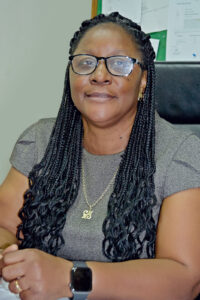 Irene Ofori-Teiko has working experience in the Hospitality and Tourism Industry which spans a little over thirty-one (31) years, with a sound understanding of Front Office Systems and Room Reservations.
She is currently the House Manager of Labadi Beach Hotel (a Five-Star Hotel), with supervisory responsibilities over Reservations, Reception, Concierge, Health Club, Business Centre and Night Audit.
Before assuming the role as House Manager, she had demonstrated practicable working knowledge as a Reservations Officer, Receptionist/Cashier Supervisor, Reservations Manager, and Assistant House Manager. She also functions as a Duty Manager; a role she has been playing since 2005.
She has participated in a number of seminars/workshops both locally and internationally. Her demonstrable good human relations skills, initiative, and drive, enables her to facilitate good internal and external relationships and to be actively involved as a Resource person in the continuous development of staff.
Ahingwah Akwetey, Executive Chef
Evans Adzaho, Chief Engineer
Ernest Kaguah, Head of IT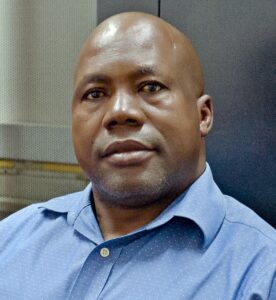 Ernest Abayire Kaguah, an astute IT and Engineer professional with over twenty-seven (27) years of diverse experience with challenging and rewarding working milieu that inspires individuals and group excellence.
Before his appointment at Labadi Beach Hotel on 1st August 2000, Ernest was the Senior Computer Engineer and Workshop Supervisor at Intercom Programming & Manufacturing Co. Ltd. (IPMC Ghana).
He holds various Microsoft Certifications in Microsoft Certified Professional (MCP),Diploma in Computer Hardware Engineering, Canada, Microsoft Certified Systems Administrator (MCSA), Microsoft Certified Systems Engineer (MCSE) and Microsoft Certified Technology Specialist (MCTS).
Over the past Twenty-three (23) years in Labadi Beach Hotel, Ernest has been the key pilar in the IT zone by adding value and delivering results with a high-profile clients database that possesses exceptional IT skills, elevating and implementing substantial technologies in achieving a productive and profitably IT network for easy communication, which has contributed immensely to the substantial growth of the Premier Five-star Hotel (Labadi Beach Hotel) in Ghana.
Annabelle Menyisse, Executive Housekeeper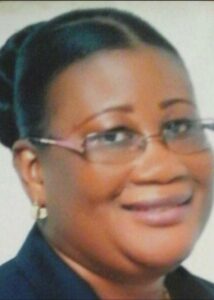 Mrs. Annabel Asamoah–Menyisse is the Executive Housekeeper at Labadi Beach Hotel. She joined the first 5 Star Premier hotel on the 18th of August 2014.
She studied BSc Business Administration Marketing Option at All Nations University Koforidua.
Been so keen in the hospitality industry she pursued the highest course in Catering for five (5) years and was awarded certificate in Diploma in Institutional Management, Basic Cookery in 812/1 and 812/2 Catering respectively.
She completed her secondary education at Accra Girl's Senior High School. Upon completion of her education, She specialized herself in Hotel Catering and Tourism training by learning Supervisory skills in Food handling, Food and Beverage service and Housekeeping Operation skills.
She started with her industrial attachments to acquire more knowledge and skills from the then Ambassador hotel, Continental hotel and North Ridge hotel as a room attendant.
Her first career employment started at Sun lodge hotel as a Housekeeper for eleven (11) months in 1995. With her industrious work she was poached by Blue Basics Consultants in 1996 to 2002 to work with St James Hotel as the Service Manager for Housekeeping and Food and Beverage department for five (5) years and also acted as the Acting General Manager for one (1) month. She won an award for Eastern Region from Ghana Tourist Board as the Best housekeeper of the year in 1999.
She left the hotel business to teach at Liberty Specialist Institute in Koforidua as a Senior Instructor in Catering and Accommodation and Operations Services tutor. She was selected as an examiner to help write syllabus for Ghana Education Service (Technical Unit).
Her Achievements in the teaching field won her an award as the Best Worker of the year 2006.
She came back into the hospitality sector to help with the opening of a new 3 Star hotel Capital View Hotel as the Housekeeping Manager from 2007 to 2010.
She moved to Accra to work with a 4 Star hotel Holiday Inn Accra Airport as Deputy Executive Housekeeper from 2010 to 2014.
With her exquisite experience in Housekeeping, she won an award recently in 2019 as the Most Admired Executive Housekeeper by Hospitality Leadership Awards (HAG) for the 5 Star category.
Clement Micah, Chief Security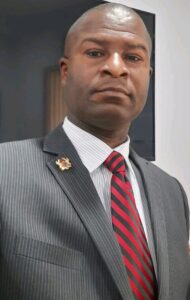 Clement Yaw Micah is a seasoned security and safety practitioner who had spent the past twenty-two (22) years with a carrier track record in the Private Security and also the Corporate Security sector with special abilities in both multinational and local companies.
Clement Micah held the below positions in the companies listed below;
Alisa Hotels, North Ridge Security Coordinator
Oak Plaza Hotel Loss Prevention Manager
The Royal Senchi Hotel Security Manager
Guinness Gh. Breweries, Achimota Security Manager
Media General (TV3) Head of Security
G4S- Ghana Operations Manager
Labadi Beach Hotel Head of Security
It is said, "Experience must be our only guide, and reasons may mislead us". Clement Yaw Micah's monumental experiences, working in the security department in the above businesses and especially the hotels make him the best candidate for the Labadi Beach Hotel's Security Department
As a Security Manager, for the various institutions listed above, Clement had proven to have;
A. Track record on setting up and developing security systems
B. Very talented in hotel security operations & training
C. Experience in health & Safety standards especially in hotels, i.e., 3,4 and 5-star hotels and resorts)
D. Vase experience in Security Risk Management for large hotel conferencing.
E. Very experienced in physical security know-how.
F. Expert in high-case investigations, analysis, and analogical reporting
G. Able to exceed targets
H. Strong motivation for professional advancements
I. Great expertise in drafting security-related policies 
PROFESSIONAL TRAINING & EDUCATIONAL BACKGROUND
• MA Criminology and Social Policy -John Mores University, Liverpool UK – (currently studying)
• Post Graduate Dip. in Strategic Human Resource Management from the University of Roehampton-UK
• Diploma in Workplace Health & Safety from Cambridge International College, UK – (Professional Certificate)
• Professional Diploma in Functional Security Management & Advance Investigations -Wisconsin University, Ghana. Centre for Professional Studies
• Certificate- Security Management, Forensics & Investigative Psychology from Wisconsin University College, Ghana
• Global Investigations Training (Corporate Security –Diageo)
• Certificate in CCTV (Control Room Operations) from Tavcom - United Kingdom – (Professional certificate)
• Training of Trainers from the Association of Private Security Organisations of Ghana (APSOP)
• Certificate in First Aid/CPR from Ghana Red Cross Society
• Certificate in Industrial Fire Protection & Fighting by the Ghana National Fire Service
• Certificate of achievement (Advance Security in The Field-ASITF) from the United Nations Department of Safety and Security
George Ayisi, Head of Sales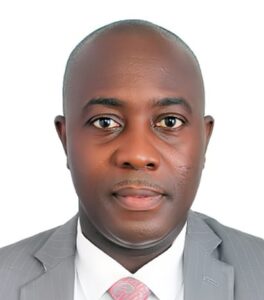 George Ayisi is a driven and passionate hotel professional with over 25 years of experience in the hospitality industry. He is a Ghanaian national with a Master's in Brands and Communications Management from the University of Professional Studies Accra and a Bachelor of Business Administration, specializing in Marketing, from Methodist University Ghana.
George's career has been primarily at the Labadi Beach Hotel, starting in 1998 as a Waiter, and has risen through the ranks to his present position as Head of Sales in 2022. In this role, he is responsible for the sales operations of the hotel, designing and executing strategic plans to meet targets and expanding the Hotel's customer base.
George is known for his ability to lead effectively, his excellent communication and interpersonal skills, and his focus on exceeding customer expectations. He is self-motivated, adaptable and possesses problem-solving abilities, which helps him overcome challenges and achieve his goals.
George has participated in many international trade events including the world's leading travel show ITB Berlin in Germany and is renowned for his ability to penetrate the West African market.
As a highly organized and trained professional with exceptional abilities, he is dedicated to using his skills and experience to add value to any organization he works with.
George love volunteering work at his spare time, and he is a sport enthusiast.
Ekua Zara Ghartey, Head of Marketing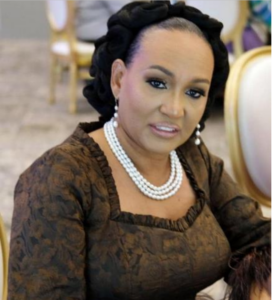 Mrs. Ekua Zara Awonana Ghartey-Tsagli is the HEAD OF MARKETING at Labadi Beach Hotel. Prior to this appointment in October 2022, she was the Assistant Food & Beverage Manager since the inception of the Hotel.
She was born in Addis Ababa, Ethiopia where her father was serving in the United Nations as a Director (International Labor Organization - ILO).
She began her primary education at St. Saviors' School in Ikoyi, Lagos -Nigeria and continued to the British International School in Geneva, Switzerland. She proceeded to England to commence her secondary education at St. Andrews school, North Harrow, London. Her parents decided to bring her to Ghana to continue her secondary education in Achimota Secondary School where she completed her General Certificate of Education (GCE) Ordinary Level (O'Levels) certificate Examination. This decision was to enable their daughter to integrate within the Ghanaian system, learn a local language and make friends.
She left back to England for her General Certificate of Education (GCE) Advanced Level (A'Levels) at Farringtons School in Chislehurst, Kent.
Thereafter, she entered West London College and Southgate University where she studied Hotel Management & Tourism.
Upon completion of her education, she was employed in 1991 into Ghana's only 5 Star Labadi Beach Hotel by Metropole Hotels, Lonrho. Her ice breaking practical and training experience began in the same year at the London Metropole Hotel for nine (9) months and the Birmingham Metropole Hotel for a further period of time before assuming duties as the Assistant Food and Beverage Manager complementing the few expatriate staff at the time.
With dexterity, Ekua has since developed a rare niche for herself in the country's hospitality space through her creativity and penchant for excellence. These distinctive qualities and attributes make her stand out like an 'ornament' at the top of a Christmas tree and besides culminating in her winning the Women Empowerment Personality category of the converted Millennium Excellence awards on 17th July 2021 at the Manhyia Palace in Kumasi under the distinguished patronage of HRM Otumfour Osei Tutu II, the Asantehene.
Driven by purpose and intimate desire in always satisfying her customers and clients, translating into increasing the bottom-line of her organization, contributing significantly to its immense growth and transformation. Ekua additionally believes in making a meaningful impact in society through charities and advocacy for women empowerment and girl child education. To this end, she has supported and sponsored many charitable courses over the years.
Dora Annobil, Spa Manager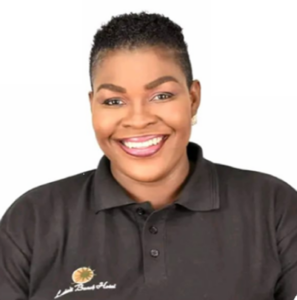 She is a highly skilled and accomplished Spa Manager with an extensive 18-year background in the wellness and hospitality industry. Throughout her career, she have dedicated herself to delivering exceptional spa experiences, nurturing an atmosphere of relaxation and rejuvenation for every guest.
She is passionate about creating an oasis of tranquility and well-being, where guests can escape the stresses of daily life and immerse themselves in a world of serenity. With her  years of experience, she   have developed a deep understanding of spa management and a keen eye for detail to ensure that every aspect of the guest experience is meticulously curated.
Her commitment to excellence is evident in her track record of consistently achieving high levels of guest satisfaction and driving revenue growth. By continuously refining operations and embracing innovation, she has successfully created a harmonious balance between business objectives and the holistic well-being of our guests.
As a leader, she foster a culture of teamwork, professionalism, and personal development among her staff. By cultivating a cohesive and motivated team, we consistently deliver exceptional service that exceeds guest expectations.
She is dedicated to upholding the highest cleanliness, safety, and hygiene standards in the spa environment. Adhering to industry regulations and implementing rigorous protocols ensures our guests' and staff's well-being.