Prof Douglas Boateng, Chairman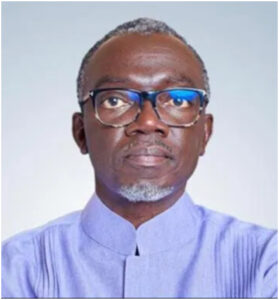 Professor Douglas Boateng(rtd) is an international certified chartered director and Africa's first-ever appointed Professor Extraordinaire(rtd) for Supply, Value Chain Management, and Industrialisation. He has extensive multi-sectoral, C-suite, and CEO expertise in Corporate Governance, Director Development, Supply Chain Management, Industrial Engineering, and Business Strategy. His international industrial experience spans several industries, including Pharma-chemicals, Pharmaceuticals, IT and e-commerce, Healthcare, Agriculture, Food and Beverages, Biotechnology, Education and Training, Exploration and Mining, Financial Services, Government, and the Public Sector. Revenues of past and present private and public sector organisations that have directly and indirectly benefited from his expertise range from $1 million USD to $40 BILLION USD. He was previously the Chairman of the Public Procurement Authority(PPA).
He is the recipient of several prestigious global Life Time Achiever Honors, including the first-ever functional specific Lifetime Achiever Award from Hewlett Packard (HP) for his contribution to making policymakers, public and private sector leaders further appreciate the link between Supply Chain Management, Industrialisation, and the UN SDGs. Other lifetime achiever awards include Two(2) procurement-related awards from the Chartered Institute of Procurement and Supply(CIPS), Two(2) Building Nations awards from CEO Titans; A Supply Chain Management and Industrialisation mark of distinction from the Chartered Institute of Supply Chain Management and the Association of Ghana industries; and an induction into the Institute of Directors(SA) Wall of Fame. He has authored several thought-leading industry and academia approved books and articles.
Professor Boateng earned his Doctor of Engineering(Warwick) in 1998. He also holds an MSc Manufacturing logistics (UCE-UK), Postgraduate Diploma in Transport Planning and Management(Cranfield-UK), Postgraduate Diploma in Company Direction, Institute of Directors (IOD-UK). He has been a member of the IOD-UK for over 28 years. Past and present elected professional FELLOWSHIPS* include Chartered Institute of Logistics and Transport(UK), Chartered Management Institute(UK), (CIPS),
Institute of Directors(UK), Institute of Business Consulting(UK), Institute of Operations Management(UK), Institute of Directors(SA), Institute of Plant Engineers(UK), Society of Operations Engineers(UK).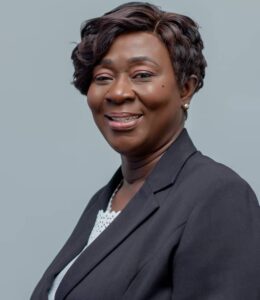 MrsJuliana Addo-Yobo is a Private Legal Practitioner and  the Managing Partner of Legal Empire, a law firm in Labone, Accra.  She has worked at senior level in various organizations including Ghana Customs, Excise and Preventive Services(CEPS) now GRA, the Ghana National Procurement Agency,the Attorney General's Department  in Ghana, Leadership Regional Network for Southern Africa(LEARN)based at the University of Pretoriaand the Legal Aid Board in South Africa.
Mrs.Addo-Yobo is a SSNIT Representative on the Board of Directors, Hotel Investments Limited(Labadi Beach Hotel) and has also served as a member of the Ghana Revenue Authority (GRA) Board. She is currently a Member of the Boards of Prudential Bank Limited and the Ghana Supply Company Limited.
She has been the Vice Chairperson of the Committee on Women and Minors Rights of the Ghana Bar Association for several years. She is also the Assistant Secretary of the Women's Forum of the Ghana Bar Association.
She is a member of the Ghana Association of Restructuring and Insolvency Advisors (GARIA).
She is married with three children.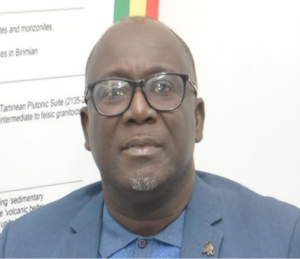 Mr. Addae Antwi-Boasiako comes with over 35 years experience in HR leadership, Marketing/Sales and general management.
Nine(9 ) years of which was in Marketing and Sales, five(5) years in manufacturing and tenty-one (21) years in the mining industry.
Until he retired in 2021,he was the CEO of the Minerals Commission of Ghana. He was also the immediate past Managing Director of Great Consolidated Diamonds Ghana Ltd., Akwatia.
He previously worked for Ashanti Goldfields Company (AGC) and AngloGold Ashanti (AGA) for over 13 years, rising to become the Group Head of Corporate Relations and Human Resources for AGC, coordinating HR units of 7 subsidiaries across the African continent.
He later became the Head of HR and IR for AngloGold Ashanti (AGA)Ashanti Assets. He prior to that worked with Pioneer Food Cannery - a subsidiary of Heinz Foods, as Head of HR.
He was a Marketing Representative for Mobil Oil, Deputy Manager (Sales) for CFAO( Electro Hall Division) and Commercial Officer, for Masai Developers- an IBM Computers Reseller.
Mr. Antwi-Boasiako is a certified Management Coach with MSc degree from Salford University, UK and 880 (Admin) degree from University of Ghana, Legon.
He has served as a member of the Boards of Minerals Commission, CEDECOM, Minerals Development Fund(MDF), and a founding Board member of Ghana Integrated Aluminium Development Corporation (GIADEC), Ghana Integrated Iron and Steel Corporation (GISDEC).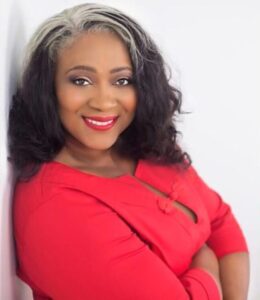 Rosemary Yeboah is an experienced Banker with over 28 years Banking and Finance experience working with International Banks in the United Kingdom, Southern Africa and Ghana, including Standard Chartered Bank and Credit Suisse First Boston, and had been with the Ecobank Group for over 12 years. She held various positions within the Ecobank Group including Chief Operating Officer Corporate & Investment Banking, Group Head Corporate Banking, Group Regional Corporate & Institutional Banking Head WAMZ region, Executive Director Ecobank Ghana for ten years and Group Head Multinational and Regional Corporates, with responsibility for managing the Bank's Networked Corporate Clients across 36 Countries.
Her roles covered Chief Operating Officer (COO) within the Ecobank Group managing the Group's Corporate & Investment Banking Business Function across 36 Countries within Sub Sahara Africa, Dubai, Paris, London and Beijing. She has over 10 years Executive and Non-Executive Board experience, having served on several Boards including Standard Chartered Bank Botswana, Ecobank Ghana PLC, Ecobank Stockbrokers Ltd, Ecobank Investment Ltd, Hotel Investment Group Ghana, and Investment Committee member for a UK Green sustainability Fund.
She is currently the founder and managing partner of Excellstar Advisory & Logistics Group Ltd, an impact driven advisory and Business consulting firm. She is also a Non- Executive Director on the Board of the newly set up Development Bank Ghana (DBG). She is the chairperson of the Risk Committee, a member of the Governance & Nominations committee, and a member of the Finance & Audit Committee of the DBG Board. She is also on two Investment Committees (IC's) – Africa Go green and OGEF - funds set up under the AfDB (African Development Bank).
She holds a BA (Hons) in Economics from the University of Kent, Canterbury, UK, a Licence in Science Economiques from the University of Grenoble, France, and an MBA from the Laureate University of Liverpool, UK. She is also an Alumni (Executive Leadership) of the Centre for Creative Leadership and the University of Oxford, SAID Business School, United Kingdom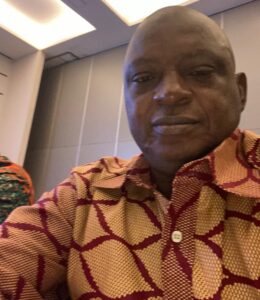 Ahmed Abdul Rahim is a professional Banker and social worker.